QIMAIVVIK: ( Cultural Links)


Inukshuk Link-The Inukshuk (ee-nook-shook) is an Inuktitut word that means to look like a person (an Inuk). It is used by the Inuit people to mark high points of land, good hunting and fishing spots or the way home. Inuit have been building Inuksuit (plural) for thousands of years.

Inuktitut: Here is a link on the language of the Inuit people

Canada's Northwest Territories: Here is a link to a Photo gallery (See a bit of Inuvik)

Arctic Animal Stories: Here is a link to children's stories and much more

Julie of the Wolves: A children's story

Introducing Amaroq-Our Cyber Wolf pup( A beautiful Wolf poem also included)

Gray Wolves' Uphill Battle of Survival Ralph The Wolf-A Touching Story

Other Links:

Inuvialuit Development Corporation

Visit Vancouver: Tourist Attractions

Children's Issues-Includes a banner for missing children!

National Center for missing and exploited children-"We support the work of the National Center for Missing and Exploited Children."

Add A link Page-A page for visitors to leave Url links to their sites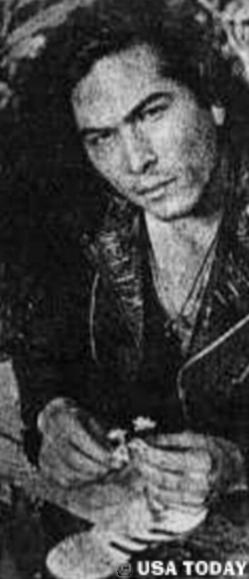 Wolf background courtesy of Destiny's Lady
(Copyright Rose 99)
Eric Pic is from USA Today Article 1993