AMAROQ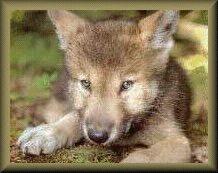 WOLF
Imagine me,
Wild and free.
Gazing upon the stars so high.
As the whispering winds
warm upon my face.
I imagine my eyes and
what I would see...
The white snow shoe
Rabbit runs past me.
Imagine my
white and silver wintercoat
Let me be so very free,
so very free.
By
BRANDON, Grade 4
---
We are proud to present our adopted cyber wolf pup who we have named "Amaroq"(meaning Wolf in Inuktitut).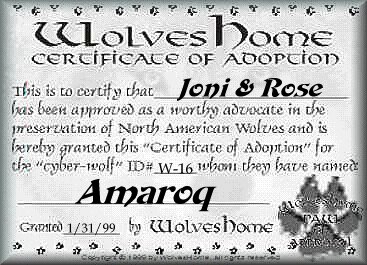 ---
---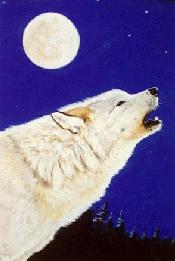 Click on above Wolf to go Home
Background Courtesy of Destiny's Lady
Amaroq was adopted by Joni & Rose through Wolves Home

(Copyright-Rose 99)All rights reserved
Copying picture of Amaroq prohibited