OUR CHRISTMAS PAGE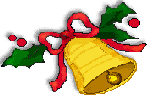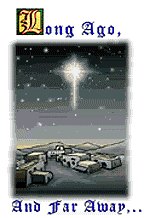 Switzerland:
Well the Xmas celebrations here in Switzerland are a
bit different from USA, since Santa is visiting the
children on Dec. 6. He has a bit a different job here,
and he does have a "friend" [aide, helper, right
word=?] with him, who is dressed in black and looks
quite scary. Santa doesn't have raindeers but a donkey
who's carying the sack with the goodies. Kids have to
tell Santa a little poem and then Santa asks them
whether they've been nice or not and whether he heard
something bad about the kid. Then if the kid was a
good one, it gets a sack filled with goodies, which is
basically nuts, fruits, chocolate, candies and smaller
toys. The big toys are saved for xmas,where the
Christkind brings the presents.
by Brigitte Christen
Here is a link for the Swiss Santa: http://www.nikolaus.ch/samichlaus/index.html

DOMINICAN REPUBLIC:
In the Dom. Rep. the custom for Christmas is actually "The Feast of the
Epithany" (Did I spell that right?) or Little Christmas. The Santa Claus
tradition is one that the country has acquired thru the US but maintains or
at least tries to maintain the true tradition of putting straw or hay out in
a box in front of your bed (children's bed) for the camels to eat as
well as a bit of water for them to drink when they stop off and the The Three
Kings leave you gifts of great tidings... What they do on Christmas eve is a
few people get together in a small band, with an accordion if available,
maraccas, guira (used for merengue) and some good vocalists and they go
door to door singing our typical merengue or Christmas carols. I guess you
can call is Caroling, ha?? It's fun!!!!!! We also have our own traditional
eggnog as well and it tastes a little different, more rum I guess! hee
hee! Geez, I am getting homesick now!
by Rose Fernandez- Martell

RECIPES: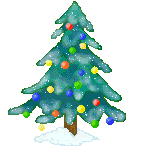 EASY HOLIDAY TRIFLE ( by JONI )
Use any kind of plain cake or jelly rolls and fresh,frozen or canned fruit of your choice.
INGREDIENTS:
1/2 ln sponge cake sliced
1/2 cup sherry
2 tins mandarin oranges,
drained with juices reserved
(10 oz)
3 kiwi fruit,peeled and sliced
2 cups of frozen strawberries halved,or raspberries
2 cups prepared custard sauce( homemade or from a mix)
2 cups 35% Real Whipping Cream, whipped
Sprigs of fresh mint ( optional)

Arrange half of sponge cake in the bottom of 3qt glass bowl.
Sprinkle cake with half the sherry and some reserved juice from the mandarin oranges. The more juice you use, the moister the trifle will be.
Arrange on third of the fruit over the cake. Drizzle with half the custard sauce,and spread half the whipped cream.
Repeat layers of cake,sherry,fruit juice,custard and cream. Garnish with the remaining third of the fruit and a few sprigs of mint.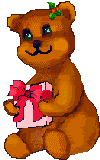 CHEESE BALL: (by Jennifer)

1 roll garlic cheese (Kraft in rolls squeeze out)
2 8oz packages cream cheese
1 package Cracker Barrell Cheese (Sharp or X-sharp) grated
1 tsp. worcheshire sauce

Mix together. Divide into 3 balls. Roll in nuts. May be frozen.
(Can substitute bacon cheese for garlic cheese)




FRUIT DIP (Brown Sugar Dip)

1 Cup plain low fat yogurt
3 TBS. brown sugar
1 tsp. vanilla extract
1/4 tsp. ground cinnamon
Mix and Chill
(I told my mother I thought this sounded gross, then I tried it. It's
wonderful! Everyone at my parties always raves about the fruit dip and it's
so easy to make!)




CARAMELS

2 Cups sugar
2 Cups Cream
1/2 Cup butter
3/4 Cup Karo Syrup
1 tsp. vanilla
(For chocolate caramels add cocoa or 2 1/2 squares of chocolate)

Mix sugar, 1 C cream, butter, karo and slowly bring to a boil. Add
remaining cream so slowly that mixture never stops boiling. Cook until a
drop of the mixture will form a firm ball in water. (This can take a while)
Add vanilla. Stir. Pour into pan greased with butter. Cool.



24 HOUR SALAD (Fruit Salad)

2 cans chunk pineapple (save juice)
1 jar Maraschino cherries, cut up
2 small cans mangerine oranges
2 Cups mini marshmallows, or large ones cut up
1 pint whipping cream or cool whip
3 TBS. sugar
3 TBS. flour
1 egg yoke

In sauce pan combine 1 cup pineapple juice, 3 TBS. sugar, 3 TBS. flour, 1
egg yoke. Cook slowly until thick, cool to cold. Once mixture is cold mix in
whipped cream or cool whip and add fruit. Chill for 24 hours for flavors to
mix. Great!




NEIMAN MARCUS COOKIES

1 cup butter
2 cups flour
1 tsp. baking soda
1 cup sugar
2 1/2 cups blended oatmeal***
12 oz chocolate chips
1 cup brown sugar
1/2 tsp. salt
4 oz Hershey bar (grated)
2 eggs
1 tsp. baking powder
1 tsp. vanilla 1/2 cups chopped nuts (your choice)

***Measure oatmeal and blend in blender to a fine powder.

Cream the butter and both sugars. Add eggs and vanilla, mix together with
flour, oatmeal, salt, baking powder, and soda. Add chocolate chips,
Hershey bar and nuts. Roll in balls and place two inches apart on a cookie
sheet.

Bake for 10 minutes at 375 degrees.
Makes about 4 - 41/4 dozen.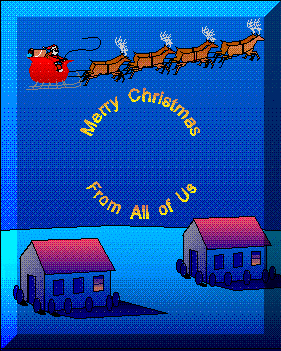 Joyeux Noel!
Feliz Navidad!
Frohe Weihnachten!!